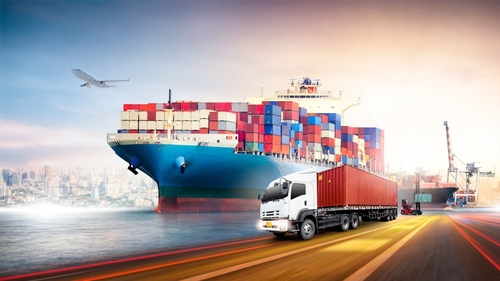 © Shutterstock
On Friday, the Pennsylvania Department of Transportation (PennDOT) announced it would extend its Intermodal Cargo Growth Incentive Program (PICGIP) through July 2024.
Previously slated to end in June, the program is designed to increase containerized cargo activity by incentivizing shippers to move cargo through the state's ports. The PICGIP provides up to $1 million annually to ocean carriers that participate in the program and move cargo through the state's ports. Officials said the incentive program is a tool to keep the supply chain moving through the state, and to attract new ocean carriers and new trade lanes to the state.
"Pennsylvania's ports are a crucial part of our state's transportation network," PennDOT Secretary Mike Carroll said. "Increasing shipping activity will help ensure that goods are delivered to market in a timely manner, and the Cargo Growth Incentive Program is a critical tool in keeping Pennsylvania's economy moving."
The fund was established in 2015 as part of PennDOT's Multimodal Fund, and helps the state compete against other ports, officials said. Additionally, the program helps to retain carriers to the state's ports, and rewards loyalty as they continue to come back to the ports.
Participants in the program sent nearly 3 million units of cargo through the state since the program's inception, officials said, and resulted in 9 ocean carriers receiving approximately $6 million in incentives. The program is available for new service at the state's ports, as well as for existing carriers. New carriers receive $25 per new container unit loaded or discharged from vessels to a Pennsylvania ports. Existing participants can only qualify for the payments by exceeding established benchmarks.